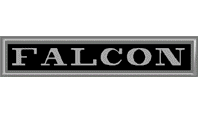 March, 1965 saw the introduction of the XP Ford Falcon.
This is the year of the great durability trial, where 5 cars travelled around the clock for eight days, driving 70,000 miles.

front and rear suspension were revised

Wheels magazine voted the XP 'Car of the Year'

laminated windscreen option

choice of three-speed automatic transmission or the
original two-speed Fordomatic.
The XP falcon came out with ten models.
The XP was produced for 18 months and numbers sold were 70, 998.