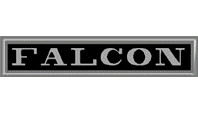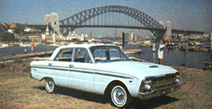 February, 1964 saw the introduction of the XM Ford Falcon.
Around 1,500 modifications were made with the launch of the XM
in order to overcome the problems that had become
apparent with the XK and XL.
more chrome!

heavier front end suspension

new Super Pursuit engine (6 cyl., 200 cubic inch).
One of four engine options for the XM. - 0 to 100 in 11.1 secs.

The XM was produced for 12 months and numbers sold were 47, 110.